Are you a leader who struggles to turn your company's data into insights that lead to profitable business decisions?
I empower companies and leaders like you to use your data effectively, find those hidden insights, and take the actions to solve your problems and advance your projects.
Does This Ring a Bell?
You are a manager who wants to make an impact on business but are facing a mountain of data you haven't been able to turn, so far, into useful information that you can apply to take meaningful business actions.
Your current interactions with your company's data leave you asking for more.
More views, more options, or just a better understanding.
The problem is, you're often left with more questions than answers.
You are missing business opportunities that the data can reveal to you. And these opportunities are significant. Such as how to target markets, how to reduce costs, and ways to improve quality.
Consider the journey from data to impactful actions illustrated below
Let me be your guide on this journey.
About Anat Zohar and A²Z Data Actions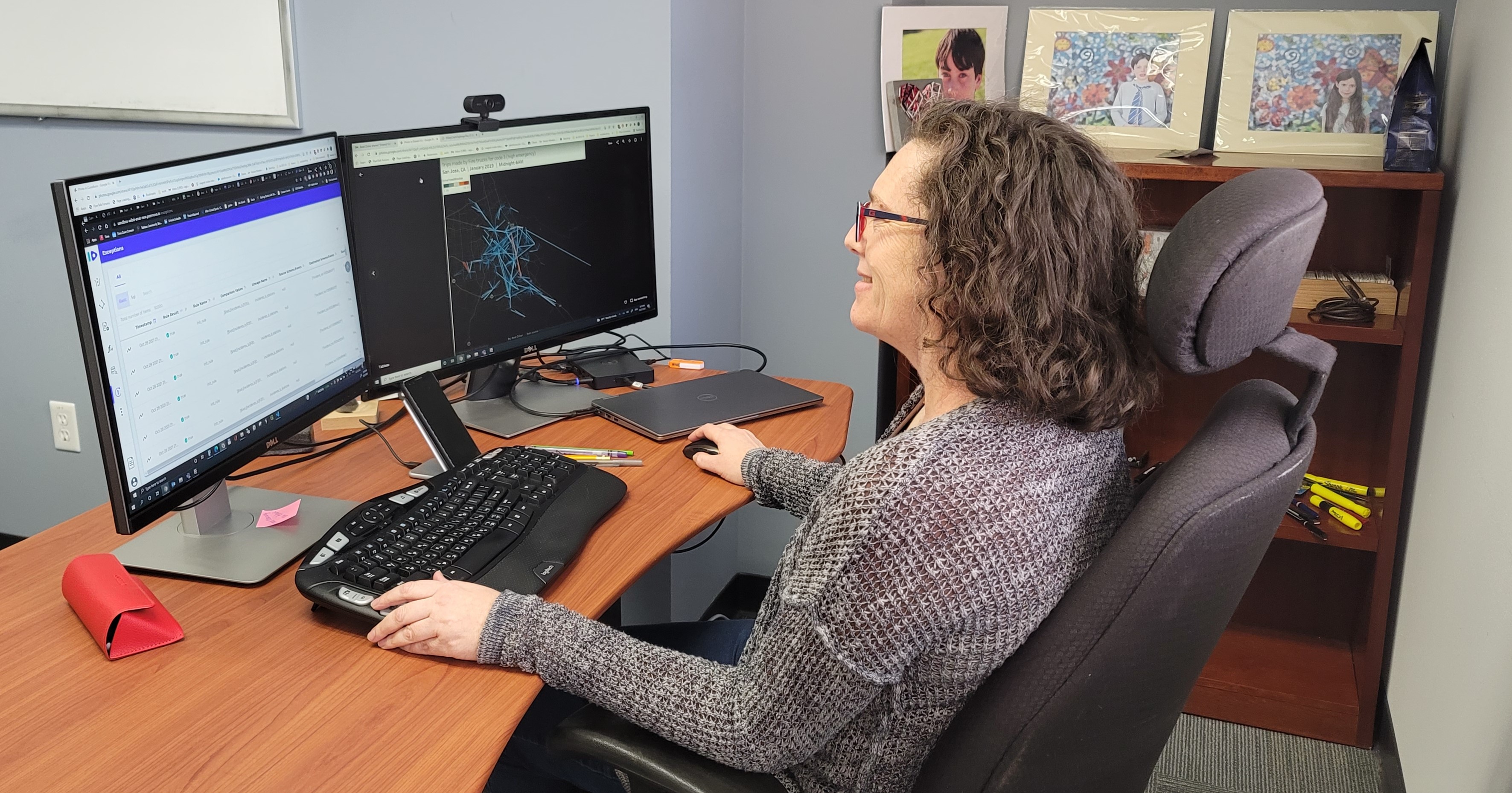 As an experienced data professional, I know what it takes to distill company data into informed decisions that lead to profitable outcomes.
I've discovered that the key to making a company's data useful is combining business understanding with the know-how to wrangle data into actionable insights that lead to effective business decisions and actions.
One of my colleagues commented: "During the time I worked with Anat, I found her to be a knowledgeable individual with a great set of skills in data analytics. She was excellent in explorative data analysis and solution architect. She was also very adaptive to new technology and tool and was able to navigate amongst technical challenges and always find a solution in the end. It was such a pleasure to work with her."
I've worked with a variety of clients, from dozens of employees to thousands. I've worked on projects ranging from analyzing support calls that helped the company improve products to helping a school make their financial aid process more equitable.
My experience has shown me that companies recognize the importance of their data but do not have the ability to translate this data into meaningful insights that will serve as the basis of important decisions that are vital to their success.
The primary service I offer is empowering companies to make better use of their data so they can make informed decisions that lead to increased efficiencies and profitability.
My ideal clients recognize there are obstacles on their data journey and are willing to accept my guidance and support in order to achieve success.
To learn more about my approach and ways I can help you contact me or directly schedule a time to talk over your constraints and your vision.
A²Z Data Actions Services
Why is it so hard to extract useful information from your data?
Companies have data, a lot of data. But getting meaningful insights out of it is difficult
, requiring the combination of business understanding along with the technical abilities to extract those insights and present them in a compelling manner.
Who are my ideal clients?
My clients are typically smart, active leaders, engaged with their projects to their full capacity.
They want and need the additional knowledge data can provide regarding their business environment and process to help them take better actions.
As yet, they struggle with harnessing that resource
and need support and guidance to fully utilize data in order to gain the insights it can provide.
Here are the key things that need to be done to turn data into actions
Understand client needs through conversations, interviews, and occasionally observations.
Communicate back my understanding of the client's situation(s).
Clearly define the desired outcome in terms of work and processes (not reports' content or number of charts).
Business & technical exploration of the data and translating it into insights.
Creating the desired outcome depending on your needs such as cleaning the data, making the data accessible, data charts and presentations, etc.)
What results can you expect from this service?
You will have relevant insights based on data not guesses or speculation.
You will know that your understanding of the business is based on the firm ground of data.
You will be able to take actions with data guiding the way.
You'll feel more confident that the data you have can continue to give you the insights you need to make better decisions.
You will be able to effectively communicate your problems, their solutions, and your visions with team members, subordinates, or supervisors, clients & vendors.
What's the actual process we use and what does that look like?
I need to get to know the data and its meaning so that I can know what to do with it. This is where you are the subject matter expert and will guide me.
I also need to understand what problems you are trying to solve, or what actions you are considering. Combined with understanding the meaning of the data, I can now investigate that data.
Do you want to work together or do you want to leave it up to me? I can now work with you and provide actual results and conclusions regarding your problem.
If you want to present the outcome to others I will help you prepare your materials so that you can get buy-in for your project.
What is special about my approach that makes it work and gives you the results you want?
Starting out with a Computer Science background is a nice start,
and when coupled with experience in the business information analysis arena it creates a winning combination of technical data expertise, and business acumen.
I have always been "in-service", helping both company clients and in-house clients achieve their data systems goals. This is what I enjoy most, supporting people's efforts in doing their best, helping them streamline it and providing access to what they need, be it the means to save the data, the data itself, or solving problems using data.
What does my approach help you avoid?
The scope of your data and its potential uses and mis-uses can be overwhelming and frustrating.
There are a lot of wrong turns you can take, even when you have the business acumen to understand the data.
You may also struggle with some of these questions: What tool to use to explore the data and why? What visual options to consider when presenting to others? How to best communicate your ideas, demonstrated by the data?
Ultimately, I help you avoid the struggle with your data and your communication. After we discuss your vision, your goals or the problems you want to resolve, I will steer your data efforts in order to achieve those goals or untangle your problems.
What this service is NOT
This is not a report generating service.
You will NOT be left with a pile of meaningless reports that may provide a view of the data but have no bearing on what you are looking for.
The support I provide will not be based on templates or any general or popular view of what the data should show.
Take Your Data Action Today
If you feel you're not getting the most out of your data contact me to get my input. Send me an email directly or through this form, or schedule a meeting where we can discuss your data needs.